30 Celebrities Who Don't Drink Alcohol
While we've all had one too many cocktails or whatever it may be at that Thursday evening happy hour, many, including some of our favorite celebrities, have chosen to abstain from the act of drinking alcohol all together. Although it can be hard to imagine a glamorous Hollywood party scene without sipping on glasses of champagne, these 60 celebrities have proven you can still party and enjoy yourself too while embracing the sober life.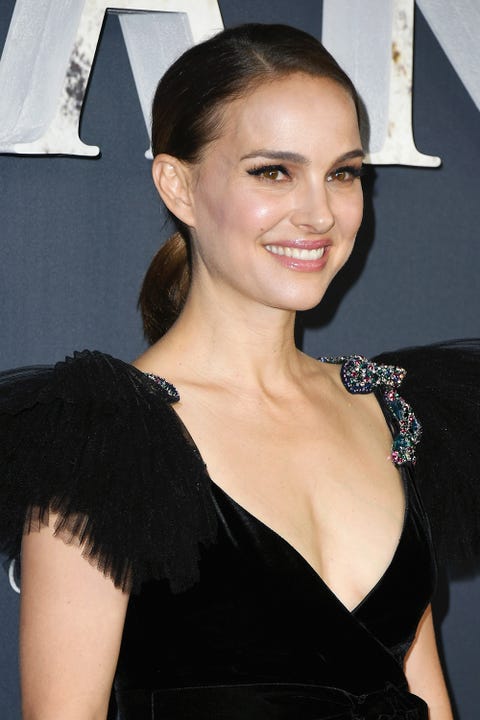 Natalie Portman
No wonder Natalie Portman is always glowing! She experimented with alcohol in her college days, but has stood strong as a sober adult. "I didn't really go to high school parties, and yeah, I didn't touch pot till I was in my 20s… I didn't get flat-out drunk until I went to college. But I think that's a good thing in many ways," she said.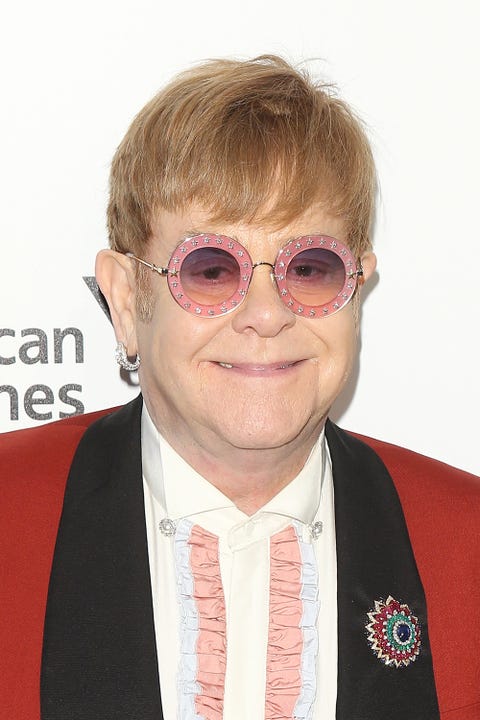 Elton John
Elton John's battle with excess drugs, alcoholism, and eating disorder is just another story that shines light on the dark side of fame. The music legend was inspired to get sober 28 years ago in 1990 after seeing the AIDS epidemic take a toll on society. The Fix quotes, "Within six months I became sober, and clean, and have been for the last (28) years."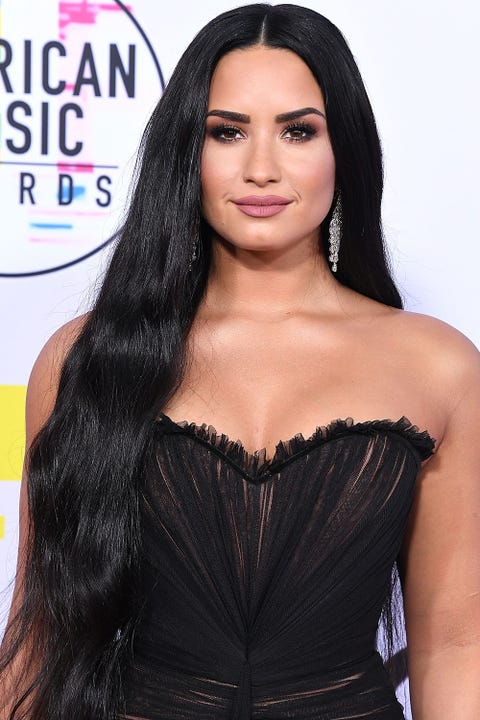 Demi Lovato
Demi Lovato celebrated six years sober this past March 2018. The singer has also been bold and in her public transparency regarding her struggle with bipolar disorder, bulimia, self-harm, and substance abuse. Lovato expressed her gratitude on Twitter the day of her anniversary saying, "Just officially turned 6 years sober. So grateful for another year of joy, health and happiness. It IS possible. "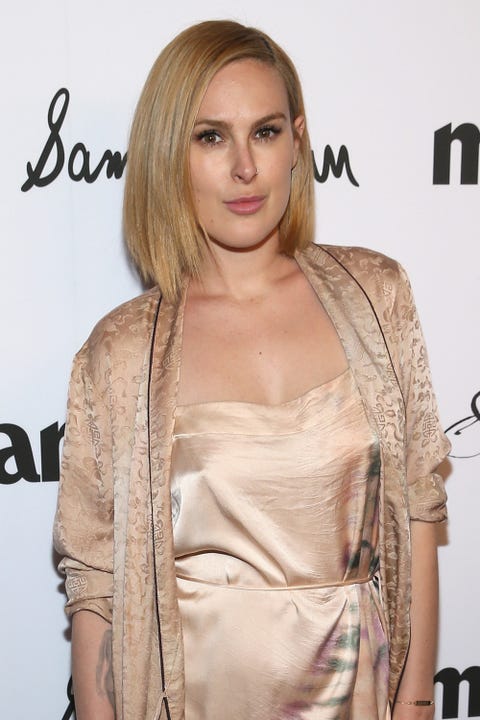 Rumer Willis
The actress took to social media in July 2017 to announce her sobriety."My decision to become sober wasn't out of a need necessarily, it was more just that I did 'sober January' and I just decided to keep going," said Willis to People.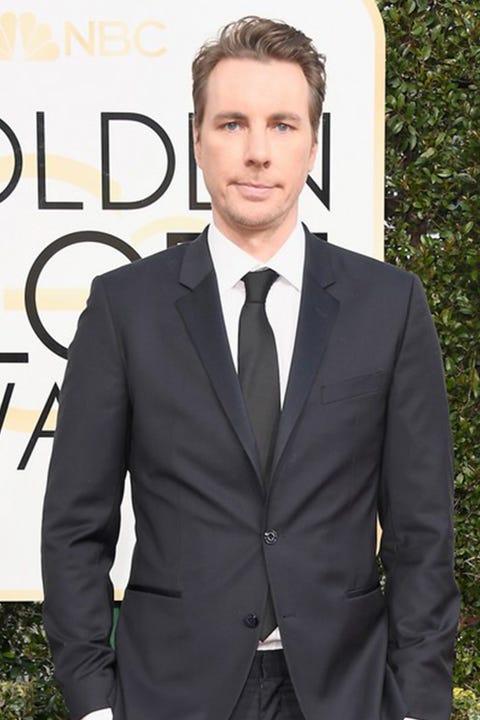 Dax Sheppard
Over 13 years ago Dax Shepard decided to turn his life around and go sober. One of his anniversary tweets in 2016 states, "I now have a wife & babies & some self-esteem #gratitude #promises."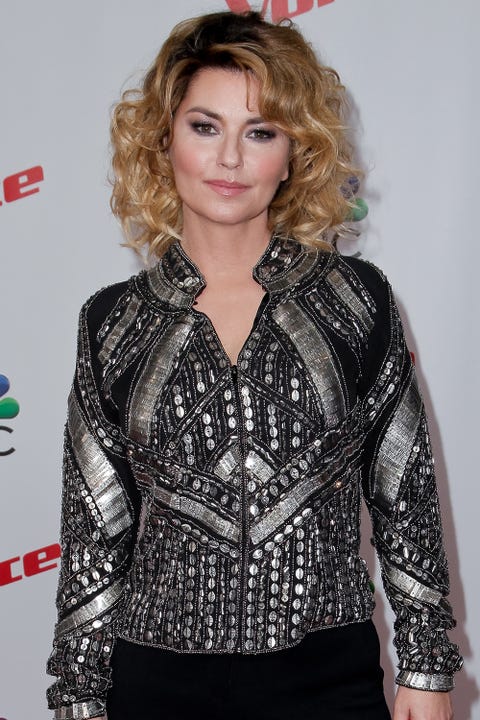 Shania Twain
According to Spoon University, this country icon lives a pretty clean life. Twain abstains from alcohol, drugs, and is also a vegetarian.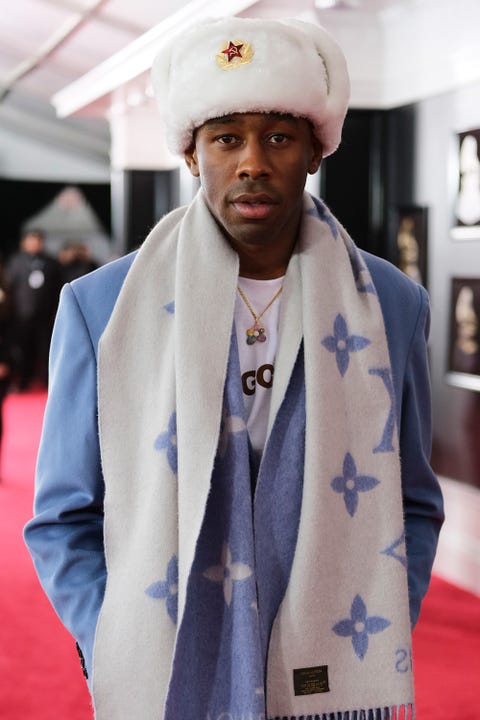 Tyler, The Creator
The rapper may slay lyrics about booze and drugs, but Tyler is surprisingly clean of it all. "Not to drugs, I never spark it." assures Tyler the Creator, but that doesn't stop his contagious energy and fearless creativity.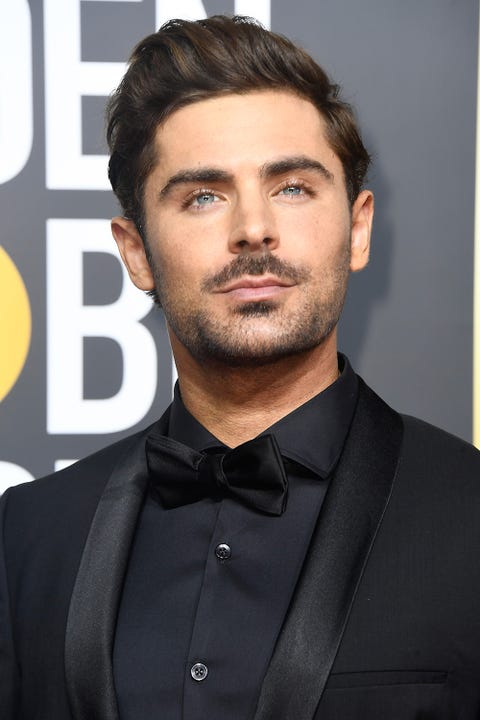 Zac Efron
Yup, that's right. The High School Musical heartthrob is sober after his alcohol and drug addiction resulted in rehab in 2013. The now zen Zac Efron told Elle in 2016, "You get out of life what you put in. Crossing the line is what leads to greatness."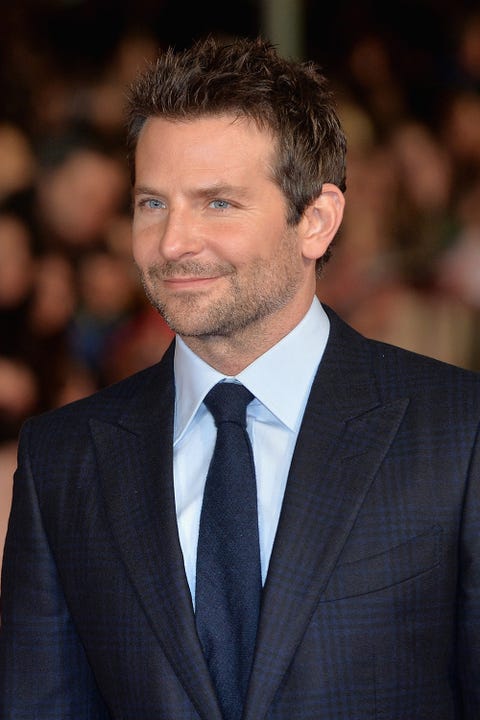 Bradley Cooper
The actor discussed his sobriety in his GQ cover story back in 2013, explaining that at the age of 29 he felt "if I continued it, I was really going to sabotage my whole life."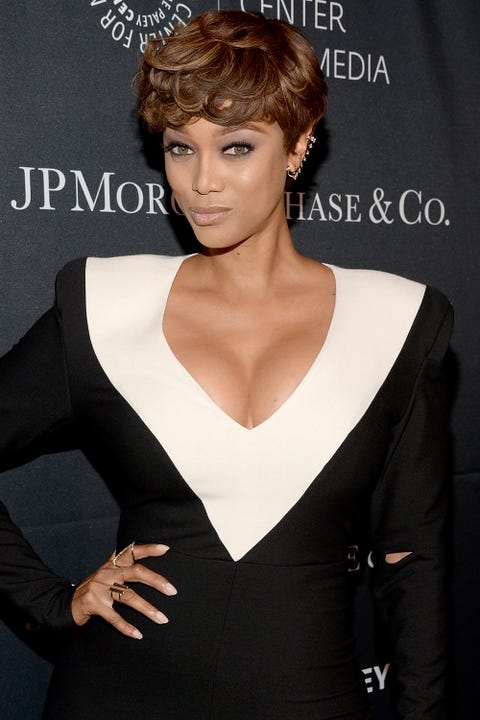 Tyra Banks
According to Forbes, the supermodel once made a statement about her sobriety to her fans: "I feel like I've been very lucky because I don't really have an addictive personality. I've never had any drugs, and I had a little taste of alcohol when I was 12 years old, but that's about it."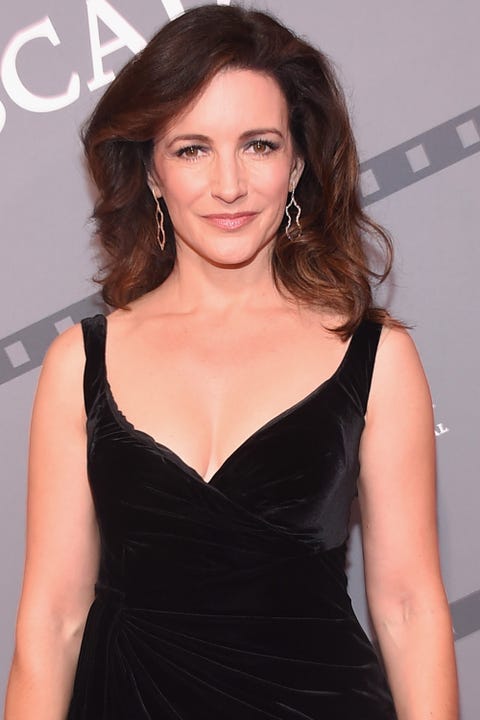 Kristin Davis
This Sex and the City star was quoted in a passage by Marie Claire U.K. expressing how she didn't think she would make it past the age of 30. Davis admitted "I realized it was not going to end well. I got into the acting program, it was very challenging, I was hungover and I wasn't doing so well in my classes. I thought, "Do you know what? It's going to be one or the other. I can't really have both."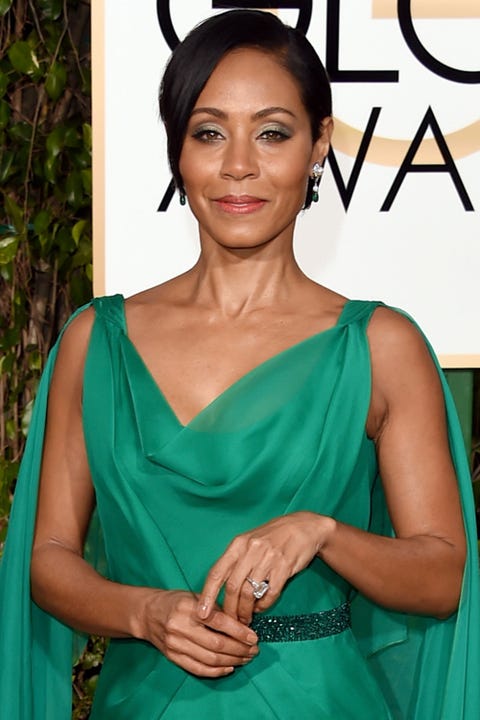 Jada Pinkett Smith
In a 2010 Us Weekly profile, the actor revealed 25 things the world wouldn't know about her, number five being that she hasn't consumed alcohol since the early '90s.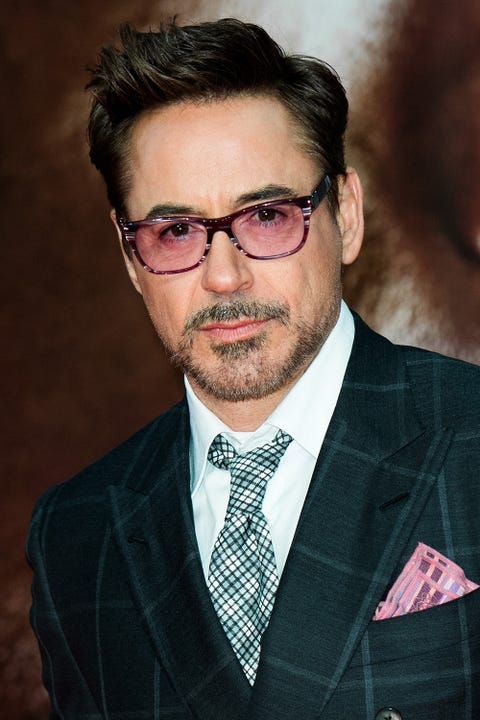 Robert Downey Jr.
The Iron Man star openly talked about his battle with substance abuse in his 2014 Vanity Fair cover story, revealing that he has now been sober for over 10 years.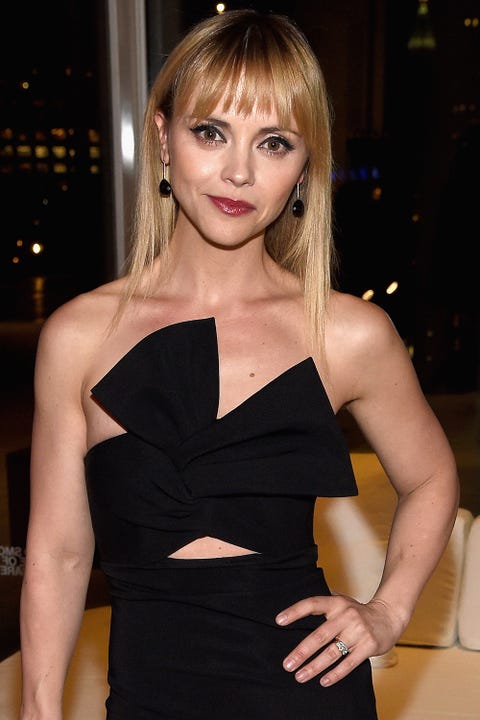 Christina Ricci
In a 2008 cover story with BlackBook, the actress revealed "I went through a normal kind of late teens, early 20s drinking, but it was a choice I made, because I didn't think it was very good for my life."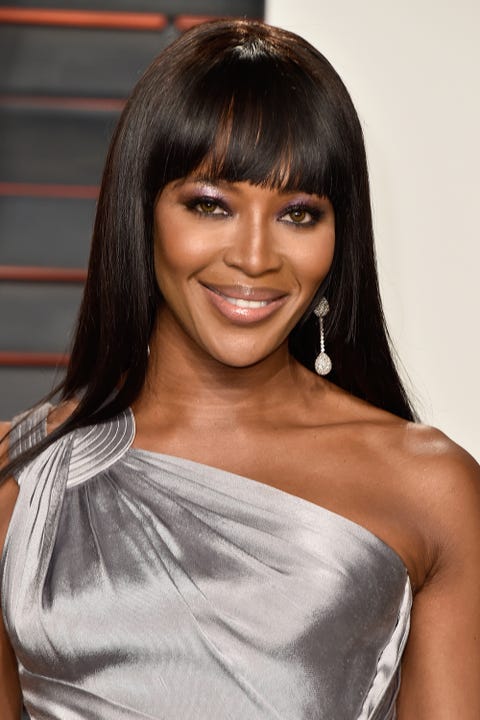 Naomi Campbell
In an exclusive interview with Life & Style back in 2013, the English supermodel and actress explained, "I gave up drinking alcohol," also revealing, "Not drinking makes me a lot happier."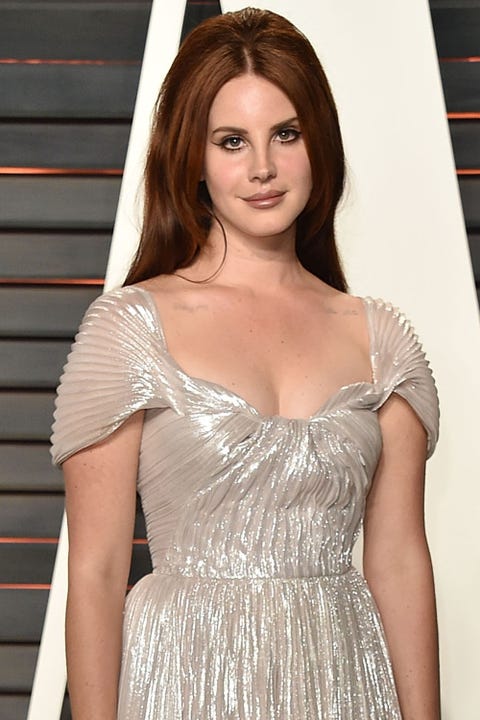 Lana Del Ray
In the singer's 2012 Women of the Year profile by British GQ, Lana explains that she struggled with alcohol addiction for most of her early teenage years, finally getting sober before she turned 20 and after moving to New York City to pursue her music.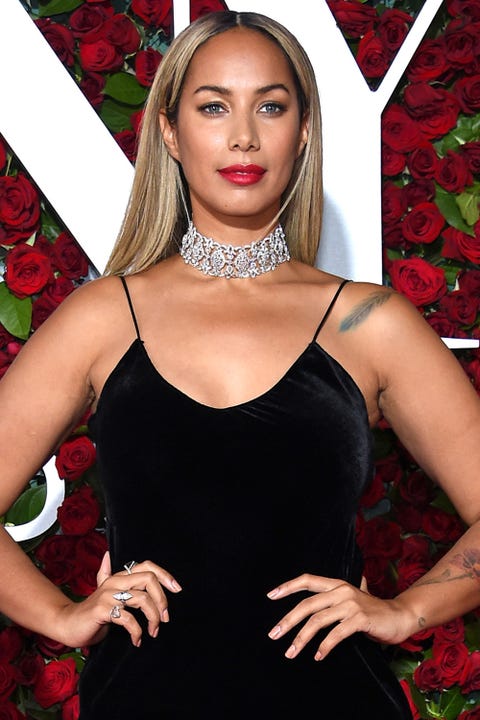 Leona Lewis
In a candid interview the singer revealed, "I don't drink—I hate the taste of alcohol. When my debut single [Bleeding Love] went to No.1, I celebrated with non-alcoholic champagne."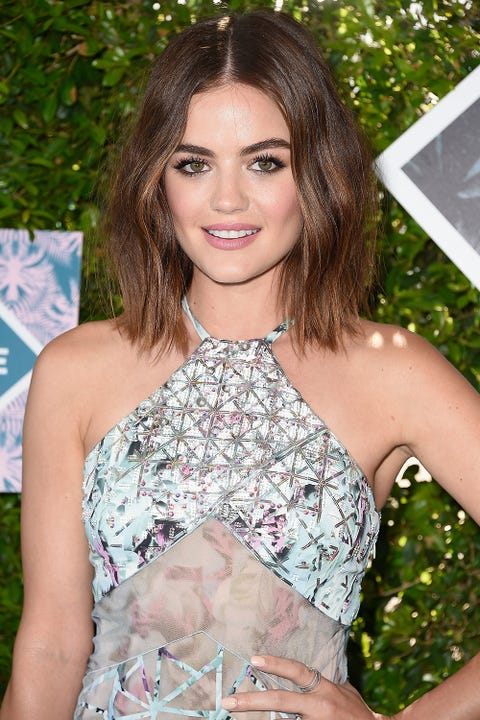 Lucy Hale
The Pretty Little Liars actress told Instyle earlier this year that her decision to embrace the sober life all started when she decided to chop off most of her hair into the cute bob hairstyle she has now. "I tried really hard to be the social butterfly," the actress said after years of trying to find her place in the Hollywood party scene.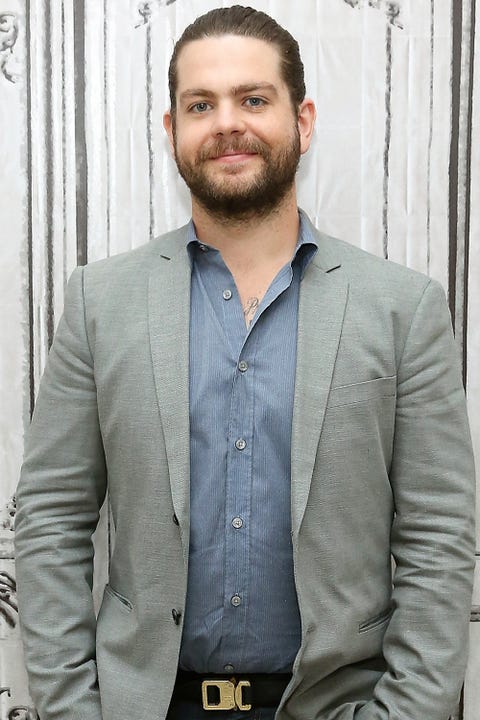 Jack Osbourne
The reality TV star made it clear that he has been sober for almost fifteen years now after sending out a celebratory tweet in 2013 marking the anniversary of his sobriety.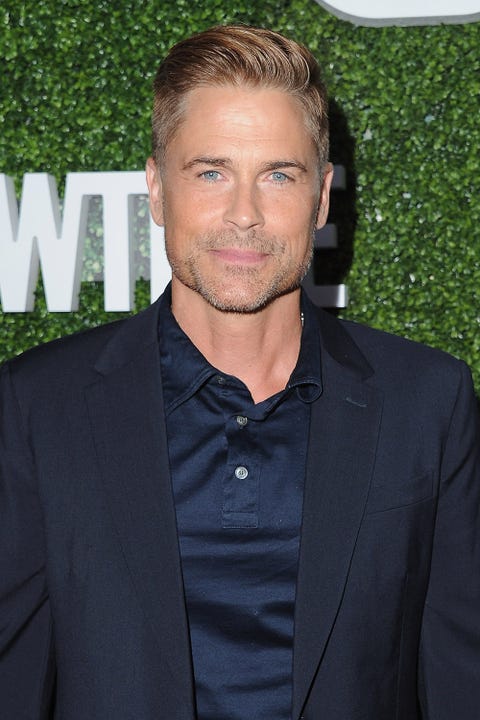 Rob Lowe
After receiving the Spirit of Sobriety award in 2015 for celebrating 25 clean years, the actor credited most of his success to his wife, Sheryl Berkoff. In his acceptance speech, Lowe explained "She inspired me to get sober. She's put up with my defects of character as they call it. In sobriety the lessons keep coming if you're lucky enough to be along as long as I have."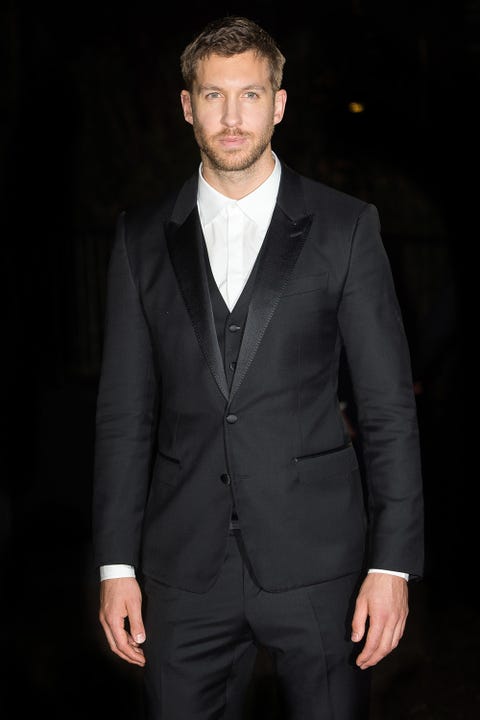 Calvin Harris
The Scottish DJ revealed in a interview with BBC that despite his career choice that is more often than not surrounded by partying, he has forgone consuming alcohol for the better. Harris expressed "I stopped drinking because it actually was making me ill. It was affecting my brain in the worst way."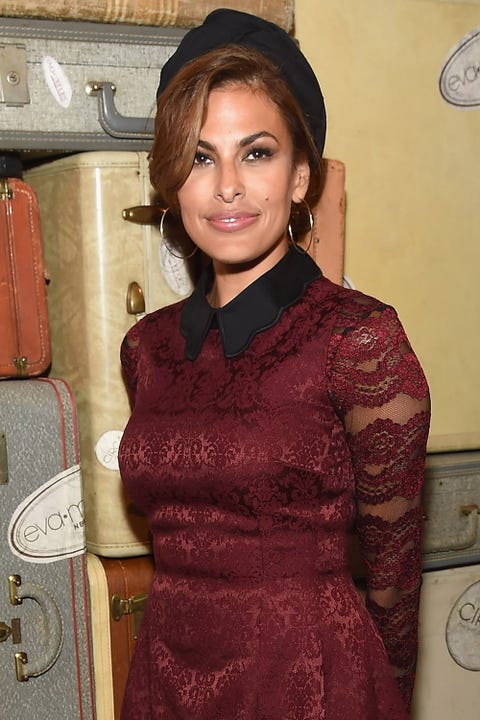 Eva Mendes
The actress entered rehab in 2008 and has been sober ever since. She opens about substance abuse addiction in her Interview cover story that followed that same year.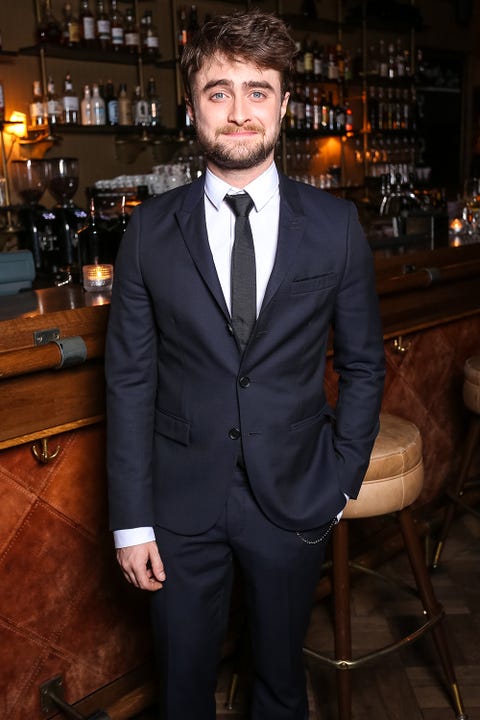 Daniel Radcliffe
In an interview with The Telegraph last year the Harry Potter star discusses his long road to sobriety throughout the later years of filming the famed film franchise that led to his feelings now toward the substance. "It's lovely. I barely think about it [alcohol]" he explained.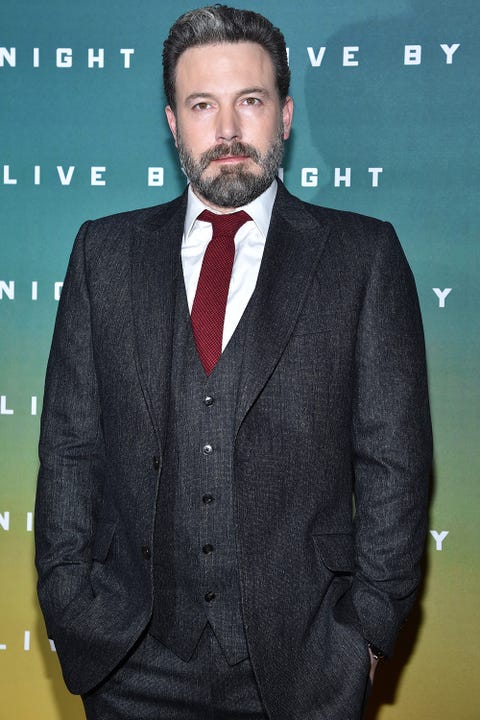 Ben Afleck
While the actor has continued to struggle with his alcohol addiction over the years, Afleck opened up earlier this year on his Facebook page in a post where he admits to completing treatment again in order to be the best father that he can be. The actor even brought a sober coach to the Oscars this year for support.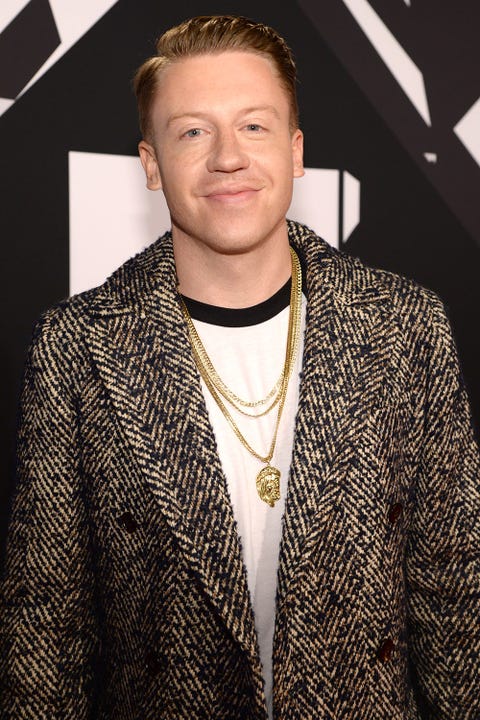 Macklemore
The rapper struggled with his addiction to alcohol for many of his teenage years before getting sober at the age of 25. He explained in a interview with MTV, "The thing that pulled me back was knowing that I wanted to be a musician, and that if I wanted to do this I had to get sober."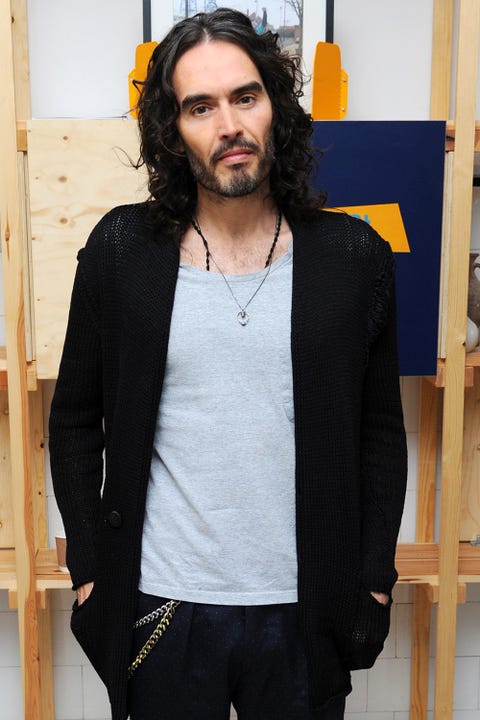 Russell Brand
The English comedian and actor has been publicly open about his addictions for quite some time now, celebrating 14 years of sobriety at this point. Now he sets out to help others who have also faced the same struggles in his new book Recovery: Freedom from our Addictions, available for pre-order now.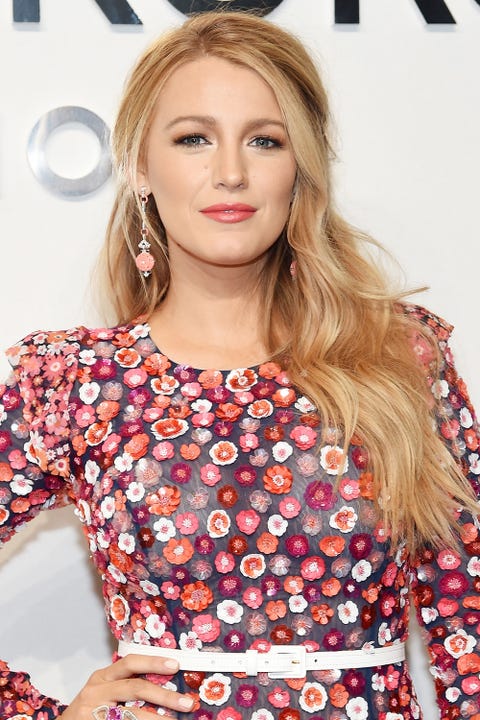 Blake Lively
Our favorite Gossip Girl star revealed in her Allure cover story back in 2012 that not only does she not drink alcohol but that she's also never touched drugs. The actress explains "It's just something that I genuinely don't have a desire for."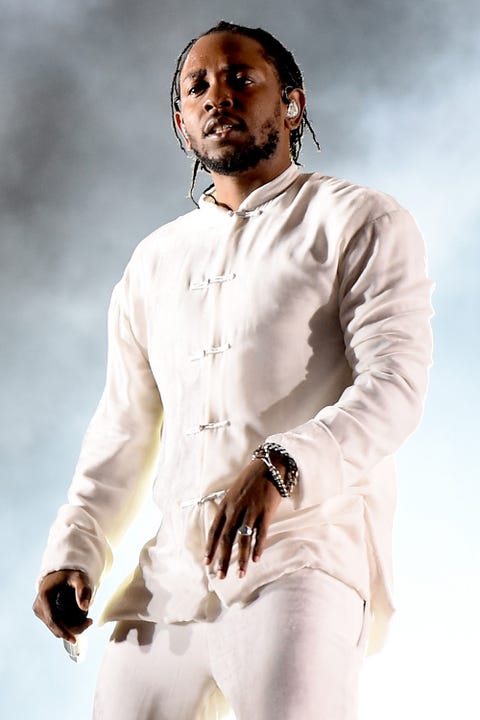 Kendrick Lamar
In his 2013 Rapper of the Year profile with GQ, it was revealed that Lamar doesn't drink alcohol or do drugs, despite many of the lyrics in his songs. The rapper grew up in a household of substance abuse and would rather be an advocate for those living in sobriety.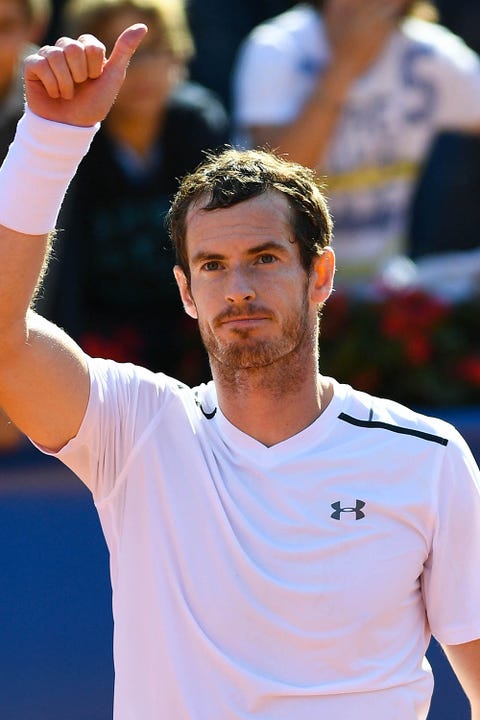 Andy Murray
The British tennis player told the Daily Record that he easily gave up drinking alcohol in his late teenage years, explaining "I always wanted to see how far I could go in the sport. I didn't want to do anything to jeopardize that."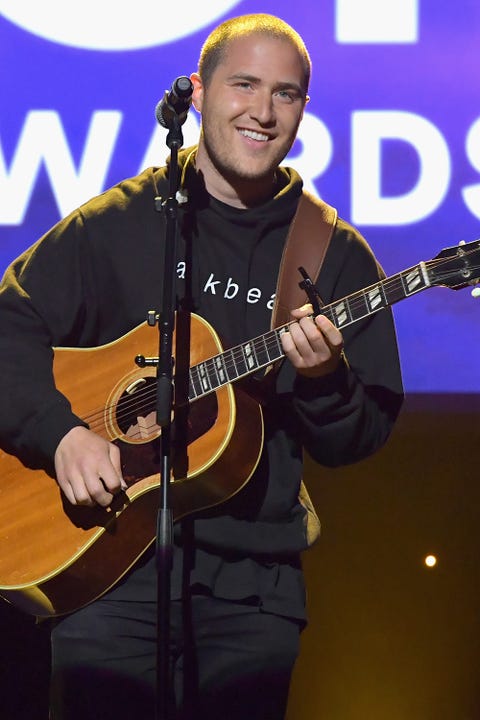 Mike Posner
The singer publicly announced why he stopped drinking alcohol in a tweet back in 2015 that was linked to a tell-all article on the subject. Posner explains his messy pattern of addiction throughout the excerpt, noting "I decided I couldn't let alcohol rob me of enjoying my life's special moments."